Laboratory of Natural Medicine BONIMED is a company established in July '1991. Since then, we have produced herbal remedies. Currently, we make several dozens of herbal products of different type. From the beginning, we have closely collaborated with a Franciscan monk, Father Grzegorz Sroka (1930–2006) who for over fifty years used phytotherapy, and gave advice to nearly half a million patients. He wrote numerous publications in phytotherapy. His famous guide to herbal therapy has been sold in almost a million copies.
Father Grzegorz was undoubtedly a great figure in phytotherapy, the most famous Polish herbalist monk, and perhaps the most famous one in the world. His remarks on the therapeutic effect of herbs have oftentimes been confirmed by scientific research.
In BONIMED, we have prepared our herbal mixtures basing on a deep pharmacognostic knowledge, intuition, and a wide experience which Father Grzegorz Sroka gained in his long practice as a herbalist.
As a result, treatment with herbal products from BONIMED is a treatment of proven effectiveness.
All of the raw materials we use are tested to check the contents of active ingredients, which ensures the quality of the products we make.
We make our products according to good manufacturing practices (GMP).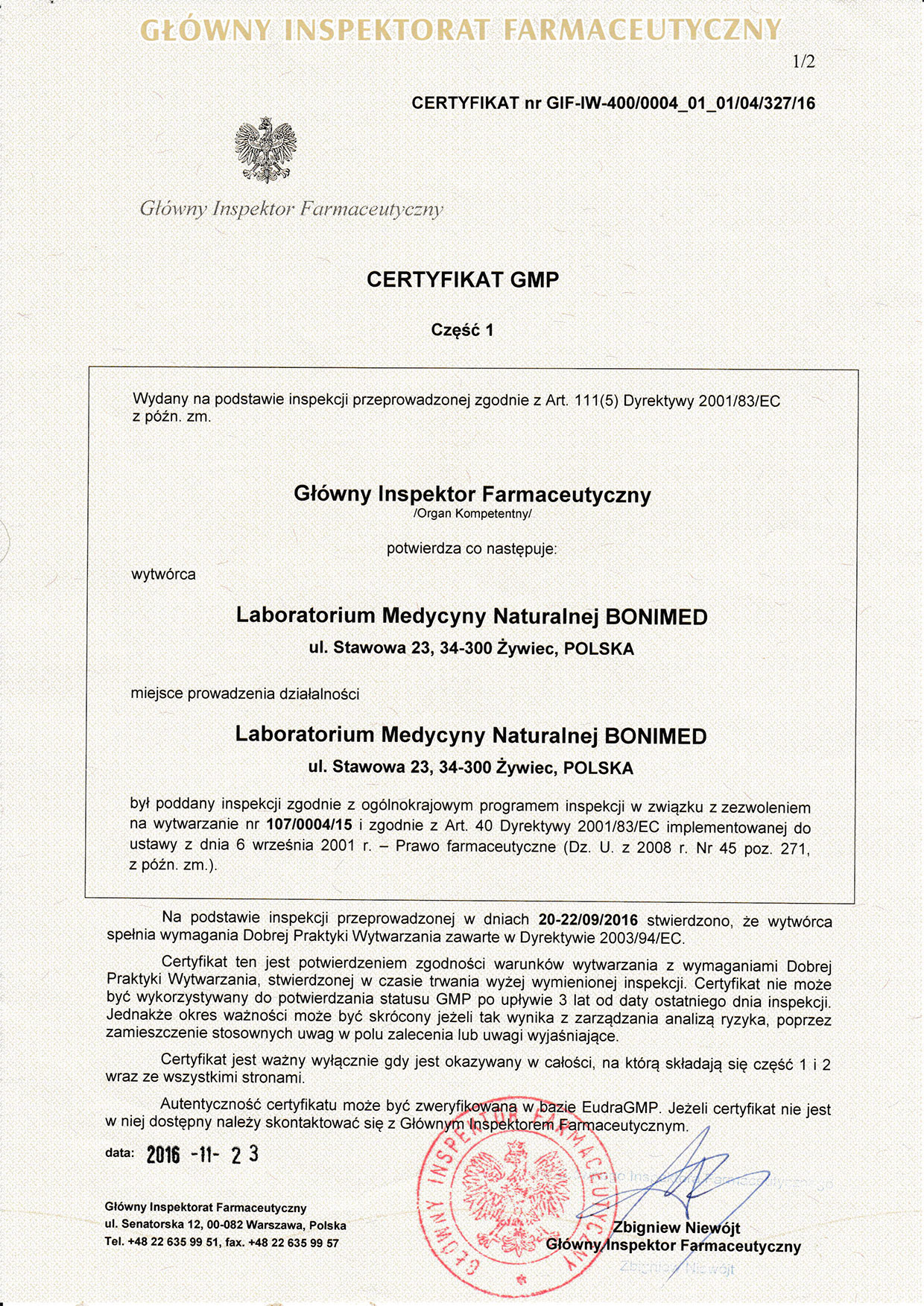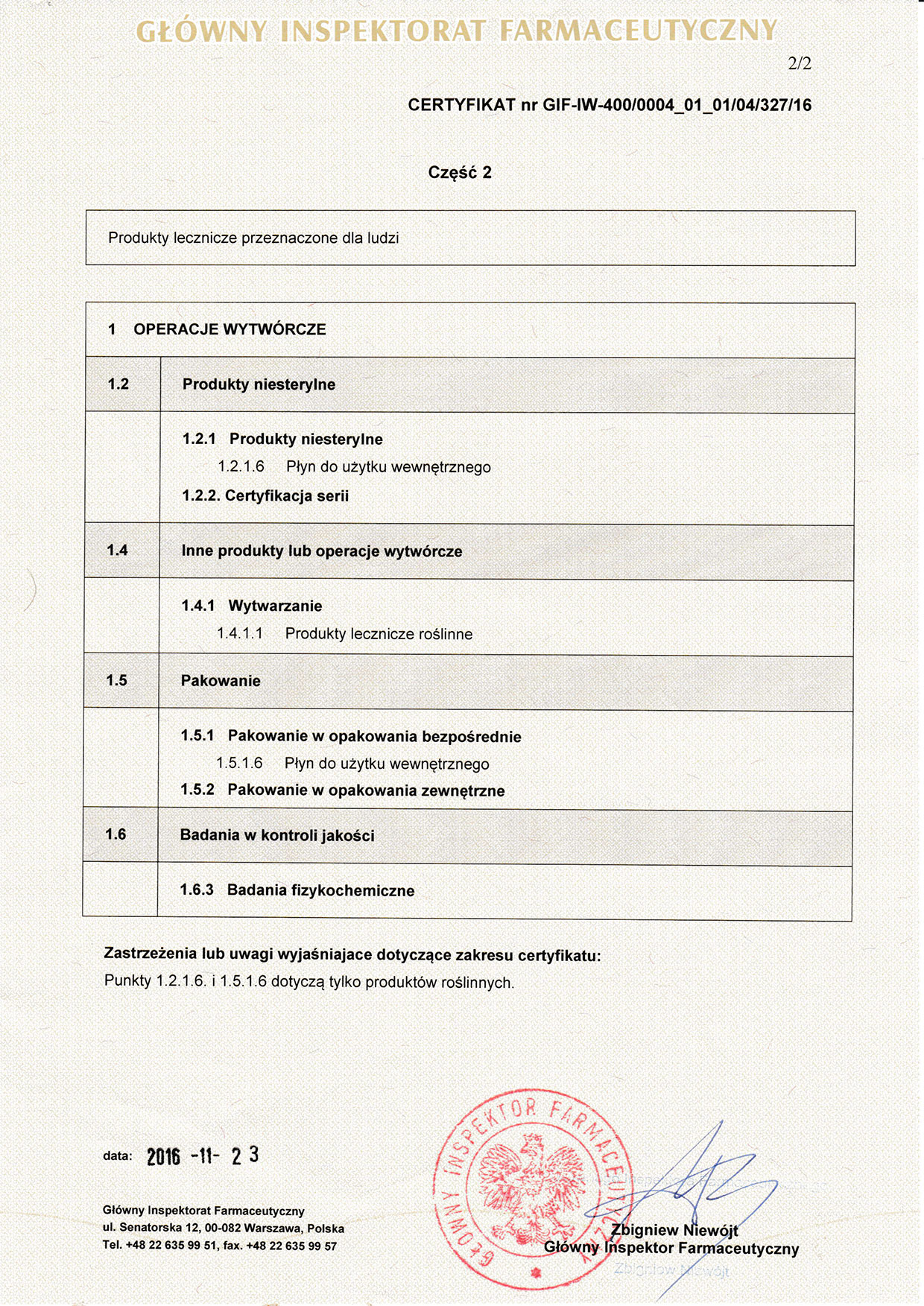 We have also been awarded for our overall activity as a middle-sized company by a local association.
Thank you for recognizing our professional and charity activities which we have undertaken for 20 years.
Więcej informacji na ten temat znajdą Państwo z zakładce działalność charytatywna firmy.